Blog
5 key challenges faced by BIM Managers & how to solve them in a clever way
June 27, 2022
We have identified five top challenges faced by BIM managers and their BIM teams based on detailed discussions with our customers. However, the thing that surprises me most is how our customers have managed to take the clever ideas from Simplebim and completely transform how they work and deploy BIM in their organisation. Check it out.
1. Managing the large volume, velocity & variety of BIM data
One of the most common challenges that BIM Managers face is that BIM data comes from multiple sources (different design disciplines, different software, different companies…), all of which present the data in a different way. In addition, the large volume, velocity and variety of BIM data makes it hard to manage.
BIM Managers struggle to manage this fast-moving data using manual process and workflows, especially when their models are updated on a weekly, and sometimes even on a daily, basis.
Using Simplebim's automation feature, which can handle large volumes of data, frequent updates, as well as a variety of data, BIM Managers can easily transform and unify data, making it fit for purpose.
In our case study, Marcus Bergljung, Senior VDC Method Developer at Nordic construction company NCC, told us how using Simplebim's automation had saved his organisation over 300 working hours per week.
We get regular, at least weekly, IFC model updates from designers. Usually, you would need to have a BIM specialist to go through each file manually to standardise the data. Now, using Simplebim, the process is automated. We do not need that number of specialists in the project, and we only have to act if there is something wrong in the automation process.

Marcus Bergljung, Senior VDC Method Developer, NCC
2. Managing and helping designers with their modelling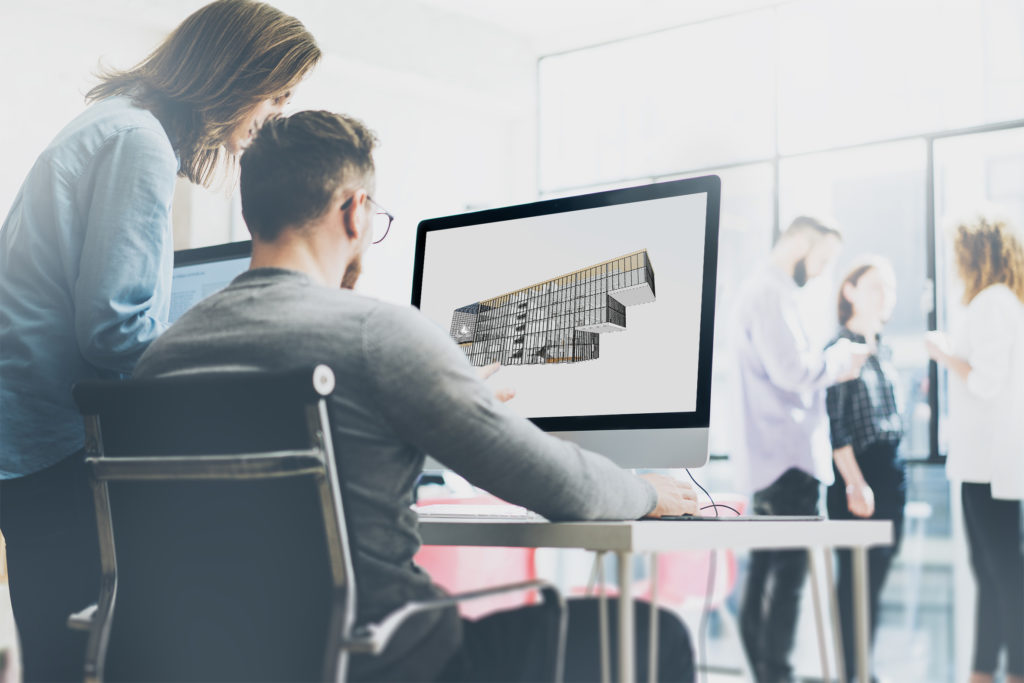 The construction industry has tried to solve the data consistency challenge by issuing the designers with complex BIM requirements and guidelines. However, the current BIM requirements are unworkable and can cause more problems for BIM Managers than they solve.
Firstly, it's practically impossible for designers to manually follow hundreds of pages of requirements and guidelines whilst simultaneously carrying out their design work.
Secondly, designers individually interpretate the requirements, which means that each one creates a different kind of data even when trying to meet the requirements.
Finally, unclear and complex requirements are hard for BIM Managers to check and thus giving good feedback to the designers is hard. This means, that the model data is hard to get right even with multiple feedback iterations.
This is not a scalable or sustainable workflow given the large volume and velocity of data involved in construction projects. Especially, if we want to serve a large audience with reliable and fit for purpose data.
With the Simplebim workflow, BIM Managers can minimize the BIM requirements for the designers. Reducing the requirements needed not only helps designers to agree on the deliveries, but it also helps BIM managers to check the IFC models and give feedback too.
In our case study, CTO Johannes Ris, from Swedish construction company Byggstyrning, explained how before using Simplebim his team had to undertake huge manual processes to quality check all the models and make sure all the data was correct.
Because of the volume of data involved it was hard to manage, and even though they had routines and set guidelines that everybody followed, they still had problems with people delivering the wrong information in the models.
Before using Simplebim, we spent a lot of time working with the designers to perfect the model exports so we could deliver the quality of 3D models that we needed for our site workers.

Now the designers can focus on the work they actually enjoy i.e., designing, and we can get consistent, high-quality models more quickly and easily.

Johannes Ris, CTO, Byggstyrning
3. Training and deploying BIM in large scale
The third challenge BIM Managers must overcome is selling the idea of BIM internally and training the organisation how to use the BIM data effectively. BIM-data can be used by a variety of roles within a construction company. For BIM data to be useful to the whole organisation, it needs to be extremely easy to use and fit for purpose.
Here the underlying issues are two-fold. Firstly, when the BIM data is inconsistent, using it requires BIM expertise and case by case handling. However, most of the users are not BIM-experts, and don't even want to be. Yet, the solution is not to try to train them to be either.
Making data consistent and easy to use with Simplebim solves these issues in another way. Once data is consistent, BIM Managers can easily create ready-made views for the users in any application. Whether it is a pivot table in Excel, dashboard in PowerBI, Information take-off in Solibri or even a workspace or Bimsheet in Simplebim.
These are not just easy to create, they are easy maintain, train and use too. Since the data is always consistent, the views, filter, colorization and so on… can be always the same. The experience of using the data is always the same. With every model. From every discipline. In every project. For every stakeholder in the organisation.
4. Managing the BIM team's work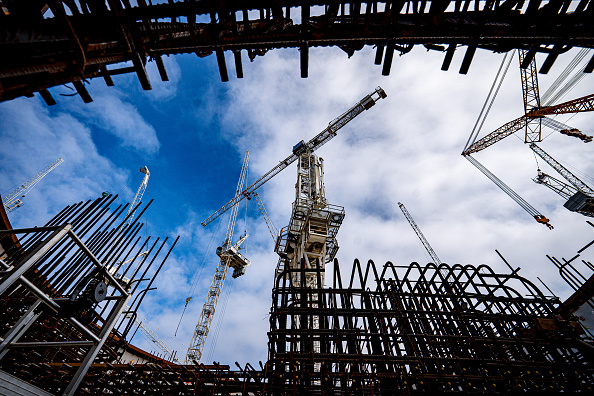 Another challenge BIM Managers face is managing the BIM team's workload. More often than not, a BIM team works case-by-case on tasks, which are labour intensive, hard to predict, manage and scale.
Their time is spent checking the models, one by one, project by project, and trying to give manual feedback to the designers.
It's also their role to maintain multiple BIM software tools, adjusting their usage on case-by-case basis. They're even asked to find and show data on an ad hoc basis. How many projects do you think one BIM expert can serve in this way? It's not a very scalable way to work.
One of the core issues behind all this one by one and ad hoc work is the data inconsistency and the sub-optimal BIM workflows.
Using clever software like Simplebim and clever workflows enabled by Simplebim's approach BIM teams can be redirected to value adding and scalable work. They can concentrate on deploying the data to new use cases and users. By gathering consistent data from all their projects and conducting data analysis, they can now support company level processes such as procurement.
In our case study, Bylor Joint Venture's Senior Digital Engineer on the Hinkley Point C project explains how this has helped his team. Using Simplebim has allowed Bylor to keep their digital engineering team to a minimum, whilst creating huge benefits for the project.
If we didn't have Simplebim to map data across 3D models and different bits of design, we would need more administrators and engineers to configure the design, organise what we have to build into a particular pour. Plus, we'd need more commercial teams and more digital engineers. The cost savings are huge.

Terry Parkinson, Senior Digital Engineer, Bylor JV, Hinkley Point C, UK
5. Managing BIM software
Finally, finding the right set of BIM and data management tools is a huge challenge for BIM Managers.
Many are searching for a tool that acts as a one-stop-solution to solve all BIM issues. In reality, many big BIM or construction management systems are very rigid. Update cycles are slow. It's hard to connect BIM data to other systems.
Many vendors require companies to concentrate all their operations into their system to realise the benefits. The risks of this approach are high.
However, at the other end of the scale, having tens of different software comes with its own set of challenges not least – managing multiple integrations, licensing, maintenance, training and so on…
So, finding the right toolset is a balancing act. The key ingredients to the solution are flexibility and control. One part of it is to use Open BIM, which enables BIM Managers to choose the best possible tools for each task in hand.
The further flexibility can be built into your IT architecture by using Simplebim. It allows BIM teams to have full control over the data, to make it consistent, rich and fit for purpose, regardless of who created it, which application it was created in, for which project or by which discipline, in an automated, centralised, and scalable way.
This again allows BIM Managers to simplify maintenance, training and usage of any tool they choose. The consistent data also makes integrations between different systems and applications easier to implement and maintain.
It's about an making it more efficient, more scalable, less resource intensive, and ultimately more flexible. Simplebim allows us to adjust and tweak the information to support our processes. It gives us a level of control that we have never had previously.

Terry Parkinson, Senior Digital Engineer, Bylor JV, Hinkley Point C, UK
***
If you're a BIM professional looking to unlock the full potential of BIM for your organisation but need help with these challenges, why not get in touch with our knowledgeable team and book a demo or speak to us about our managed services?