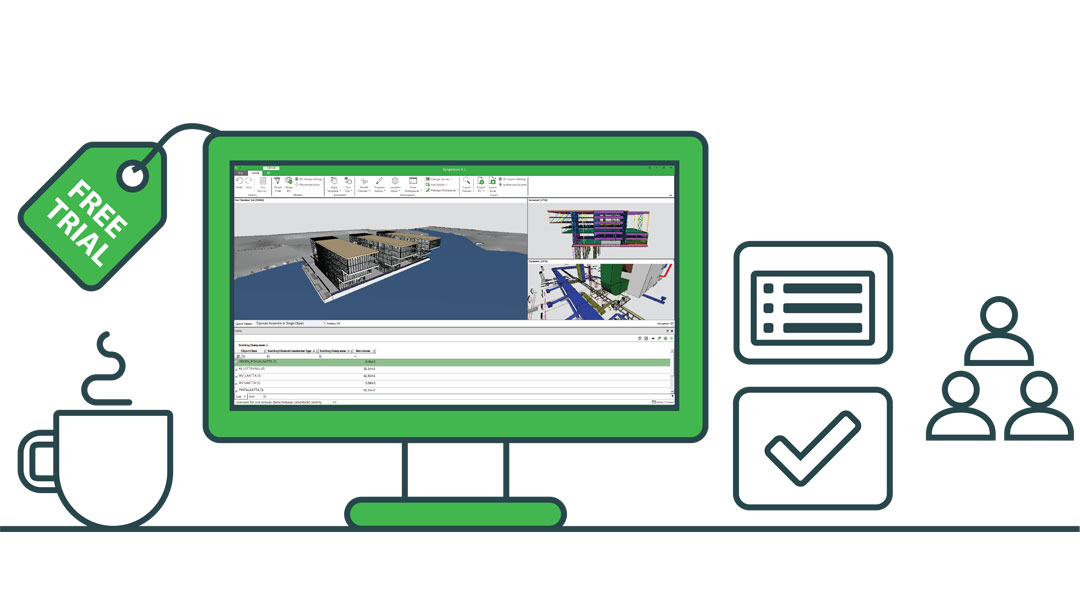 Get your free, fully functional 30 day trial of Simplebim® and test the application with your own IFC models.
Simply fill out this short form and we will email you a personal download link. You will get this email from either Datacubist or your local Simplebim reseller.
Simplebim is a native 64bit Windows application. Simplebim runs on Windows 8 and 10. We recommend at least 4Gb of memory.
NOTE. If your Simplebim version 8 trial is already expired you can now get a new 30 day trial for Simplebim 9. Simply fill out the form a second time and you will get a new email with your download link for Simplebim 9.
Get Started with our tutorials
When you have Simplebim® trial up and running, please be sure to start by watching the getting started tutorials.
Find additional content
Please also check out the additional content, like templates and add-ons available for Simplebim®
Get a license
When you are convinced by the trial, you can buy a license from your local reseller or directly from Datacubist.