Free trial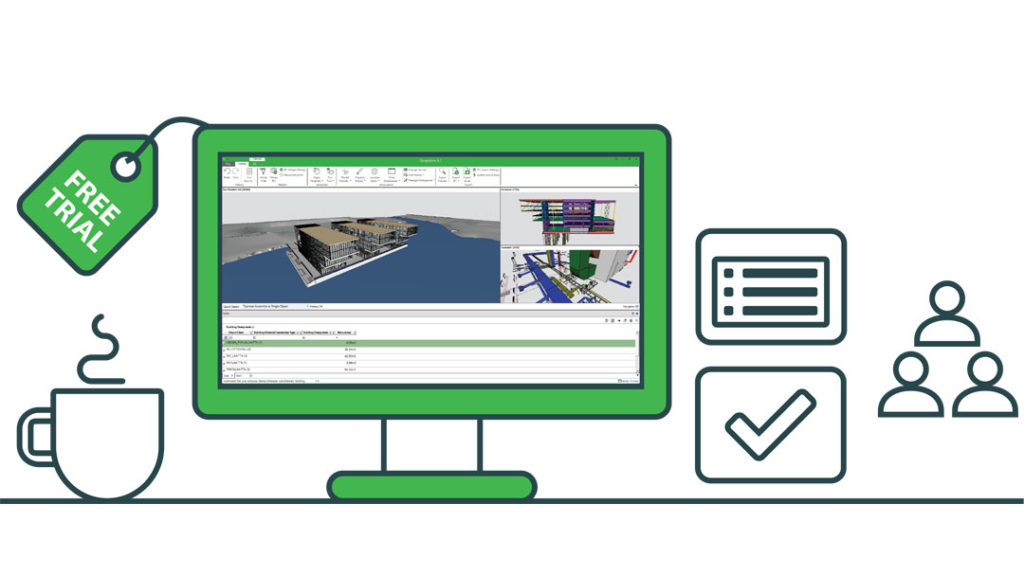 Get your free, fully functional 30 day trial of Simplebim® and test the application with your own IFC models.
Simply fill out this short form and we will email you a personal download link and trial activation key. You will get this email from either Datacubist or your local Simplebim reseller.
Note, the trial period starts when you submit the form. The trial period is split into two 15 days parts. After the first 15 days we will ask you some feedback. Answering this survey allows you to continue the evaluation the whole 30 days.
Simplebim is a native 64bit Windows application. Simplebim runs on Windows 8 and 10. We recommend at least 4Gb of memory.
NOTE. If your Simplebim version 8 trial is already expired you can now get a new 30 day trial for Simplebim 9. Simply fill out the form a second time and you will get a new email with your download link for Simplebim 9.
Get Started with our tutorials
When you have Simplebim® trial up and running, please be sure to start by watching the getting started tutorials.
Find additional content
Please also check out the additional content, like templates and add-ons available for Simplebim®.
Get a license
When you are convinced by the trial, you can buy a license from your local reseller or directly from Datacubist.