Case study
Case Study Bylor: Simplebim offers efficient, scalable & flexible open BIM solution for UK's Hinkley Point C
Simplebim offers efficient, scalable and flexible open BIM solution for major UK civils project.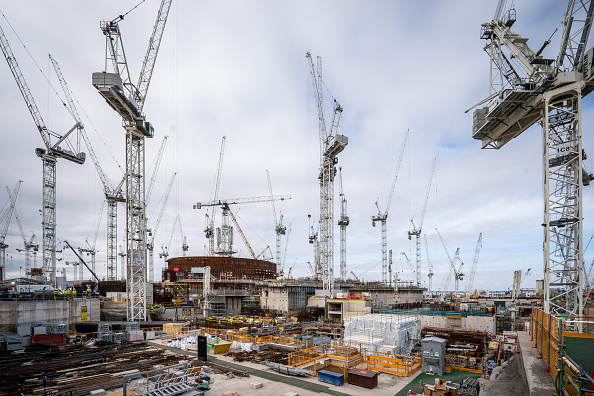 Project Overview
Tier one construction giants Laing O'Rourke and Bouygues TP joined forces as the main civils contractors on the UK's Hinkley Point C (HPC).
The project is the first in a new generation of nuclear power stations in the UK, set to power over six million households.
Operating as Bylor for the joint venture, the two businesses are recognised in the industry for their progressive and innovative approach, one of the key contributors to them winning the bid.
From the outset, the organisation had invested heavily in developing a solid digital engineering strategy with the use of Building Information Modelling (BIM) and data at its core.
Challenge
Bylor worked closely with the project designers to ensure the correct specifications for the build but when it came to creating the IFC models and enriching them with properties and data, they found that the level of flexibility and granularity they required just wasn't available.
Due to the nature, complexity and value of the works, Bylor's digital engineering team needed to be able to manage properties down to individual concrete pours, a level of detail not supported by standard proprietary software.
Solution
Bylor's digital engineering team began looking for a solution that would allow them to enrich their IFC models with data that would open project workflows down the line.
They stumbled upon Simplebim by chance and quickly recognised its potential to solve their BIM and IFC data problems.
Benefits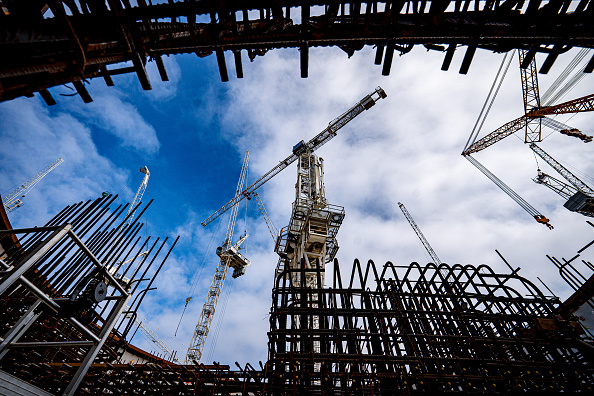 Allows data mapping at a granular level
HPC has one of the highest surveillance and quality-controlled environments in a major civils project anywhere in the world. The ability to model and transfer data at a granular level is vital for forecasting, budgeting and resource planning.
With Simplebim, Bylor's digital engineering team have been able to manage the build properties to the finest detail. With 50 million individual reinforcement bars set in 30,000 individual concrete pours, the team can manage and track each single bar and each concrete pour.
We get paid for the number of walls, slabs, soffits, and all the different things that make up a building that we produce. So, we've got to track and manage them from a quality perspective, from a time perspective and from a resource perspective. What Simplebim allowed us to do was to map data from one model to another.

Terry Parkinson, Senior Digital Engineer, Bylor
All of a sudden, by using Simplebim we were able to clearly quantify what data is associated with every single concrete pour. It sounds basic but it's fundamental, not just for understanding what is in each pour, but as a contractor, being able to map data from one source of design to another source of design is, is an incredible asset.

Terry Parkinson, Senior Digital Engineer, Bylor
Automation saves time, resource and budget
Using Simplebim has allowed Bylor to keep their digital engineering team to a minimum, whilst creating huge benefits for the project.
The process of mapping and structuring data is almost entirely automated. Despite having thousands of IFC files, Simplebim has the capability of cleaning up the data and enriching the models opening up processes downstream.
If we didn't have Simplebim to map data across 3D models and different bits of design, we would need more administrators and engineers to configure the design, organise what we have to build into a particular pour. Plus, we'd need more commercial teams and more digital engineers. The cost savings are huge.

Terry Parkinson, Senior Digital Engineer, Bylor
Increases efficiency and flexibility of workflows
By managing BIM data at such a granular level, Simplebim increases the efficiency and flexibility of workflows and simplifies the project management process.
On the HPC project, Simplebim has allowed the Bylor team to more accurately forecast quantities of materials. And by mapping data to activities in P6 (Primavera), they are able to associate material requirements to time. This has allowed them to more effectively plan resources and manage supply chain and logistical issues.
This is not about necessarily about doing something new. It's about an making it more efficient, more scalable, less resource intensive, and ultimately more flexible. Simplebim allows us to adjust and tweak the information to support our processes. It gives us a level of control that we have never had previously.

Terry Parkinson, Senior Digital Engineer, Bylor
Risk paid off with "incredibly responsive" team
As the main civils contractor on such a high-profile, high-value project, it could be seen as a risk to adopt BIM software from a previously unknown solution. It was a risk that paid off.
Bylor's digital engineering team began by "picking apart" the software and "trying to break it". Where they found elements that didn't fit their requirements, Simplebim stepped in to create a fix.
You can't take for granted how unresponsive a lot of software houses are. Their focus tends to be on multiple areas of the construction industry. The beauty of Simplebim is that what they're trying to do is organise and structure data, and for anybody who is involved in BIM or digital engineering, that is exactly what you need.

Terry Parkinson, Senior Digital Engineer, Bylor
Not just for major projects
Whether you're working on a multi-billion-pound project like HPC or a multi-million-pound scheme, if you have BIM requirements and need to map data from multiple sources, Simplebim offers and scalable and cost-effective solution.
From house builders and designers to facilities management, Simplebim's capability to enrich BIM models streamlines and simplifies workflows.
---
Is your organisation looking for an efficient, scalable and flexible BIM solution? Speak to the knowledgeable team here at Simplebim to find out how we can help you.