Build better together
We work with official partners worldwide to deliver high-quality services to our customers.
Customised solutions tailored to your specific needs and region
Professional services
Resellers can help you deploy Simplebim in your organisation and projects. You can also benefit from support and training in your own language, at a time that suits you.
Relevant support
Resellers offer support material (templates, add-ons) relevant to the software you use in your region.
Licensing options
Resellers can offer licensing solutions that integrate better with your IT environment and align your Simplebim licenses with other licenses you may already have.
Meet Our Official Resellers

BBBDC
Netherlands and Belgium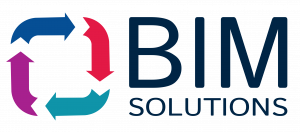 BuildingPoint AG
Switzerland and Liechtenstein

BuildingPoint SA
South Africa, Botswana, Lesotho, Mozambique, Namibia, Swaziland, and Zimbabwe

CADexpert NET Romania
Romania


CYCOT GmbH
Augsburg, Germany



Intelligent BIM Solutions
Lithuania

ModulusBIM
Australia and New Zealand


OVERZICHT
Belgium and Luxembourg

Symetri
Symetri sells simplebim® under the name 'Naviate Simple BIM' as part of the Naviate product family.

Become a Reseller!
Are you convinced of our BIM data wrangling solutions and do you have a strong commercial footprint in a BIM mature region?
Then we're looking for you.