Blog
Welcome to our clean, consistent, and enriched website 
September 19, 2023
We're used to making BIM data clean, consistent, and enriched, and now we've done the same with our website too.
We've got a clean new look, with simplified navigation, full of all the information you need to help you on your Simplebim journey.
Whether you're an existing Simplebim customer looking for support, a potential customer searching for more information about our Simplebim software, or whether you're a reseller, or interested in becoming one, let us show you around…
Welcome to Simplebim…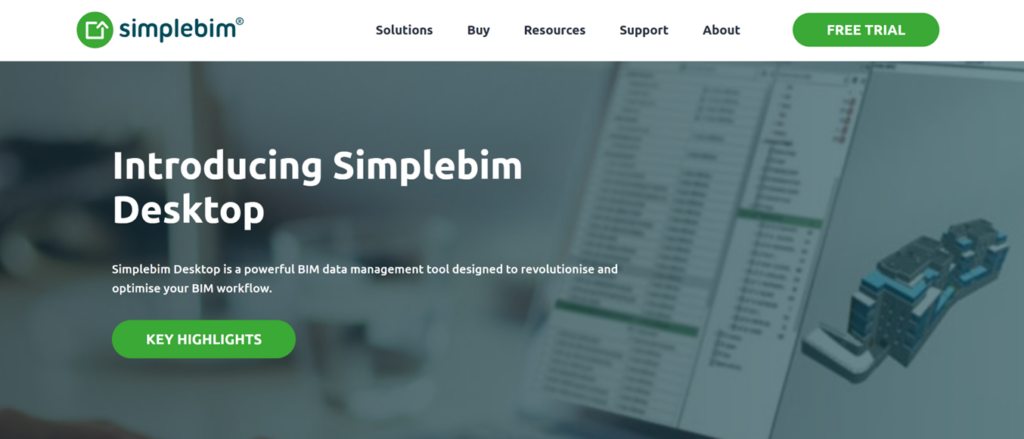 Learn more about Simplebim Desktop via the Solutions drop down to discover the key highlights of this powerful BIM data management tool.  
You can also find out more about one of our customers' favourite features, Bimsheet™, combining the familiarity of Excel with the superpowers of Simplebim. 
Become a Simplebim reseller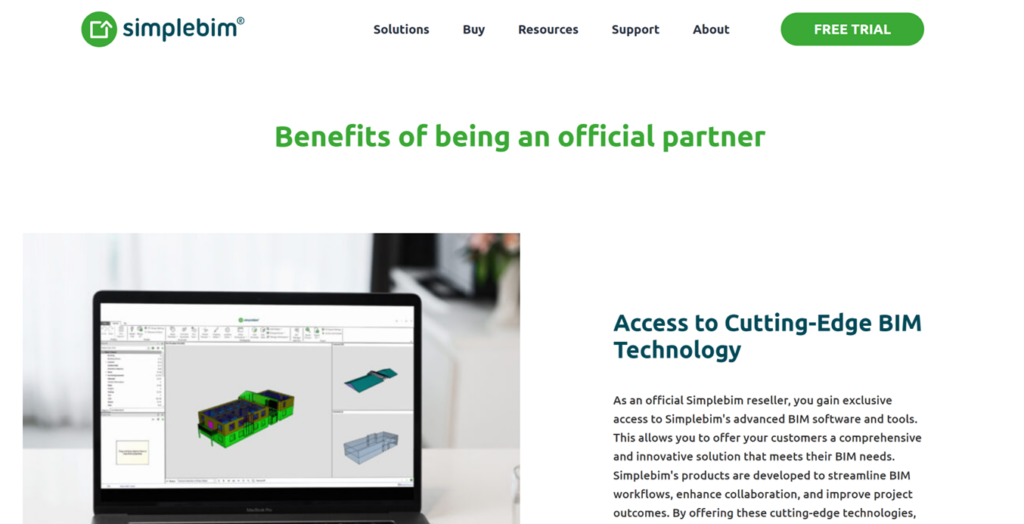 If you're a construction tech company looking to expand your business, there are multiple benefits to becoming a Simplebim reseller, including:
Access to cutting-edge BIM technology
Opportunity to expand your product portfolio and revenue streams
Training and support from the Simplebim team
Find out more about the benefits of partnering with us and how to apply to become a reseller.
Building better together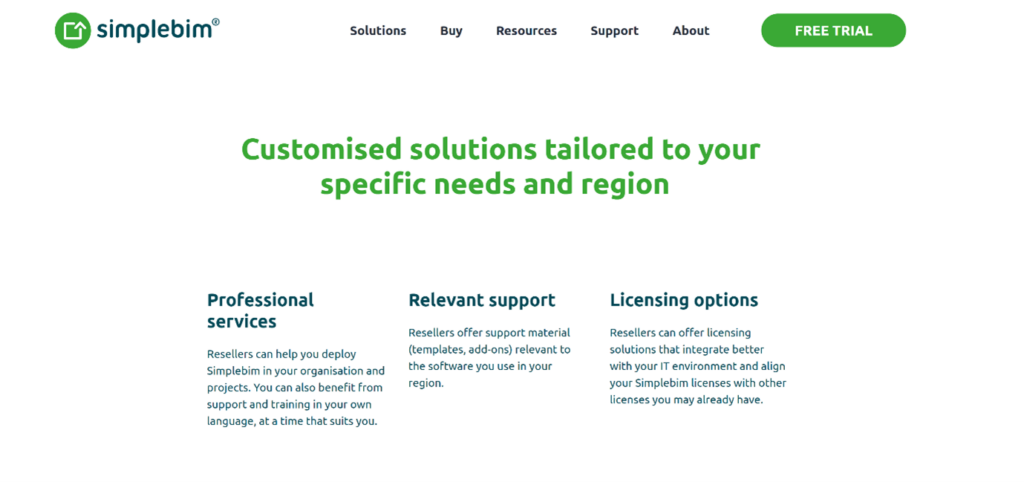 At Simplebim, we're true believers in the power of collaboration. And we work with a network of approved Simplebim resellers to deliver high quality, tailored solutions for our customers.
Find the nearest reseller to you and benefit from local support in your native language, at a time that works for you.
We're here to support you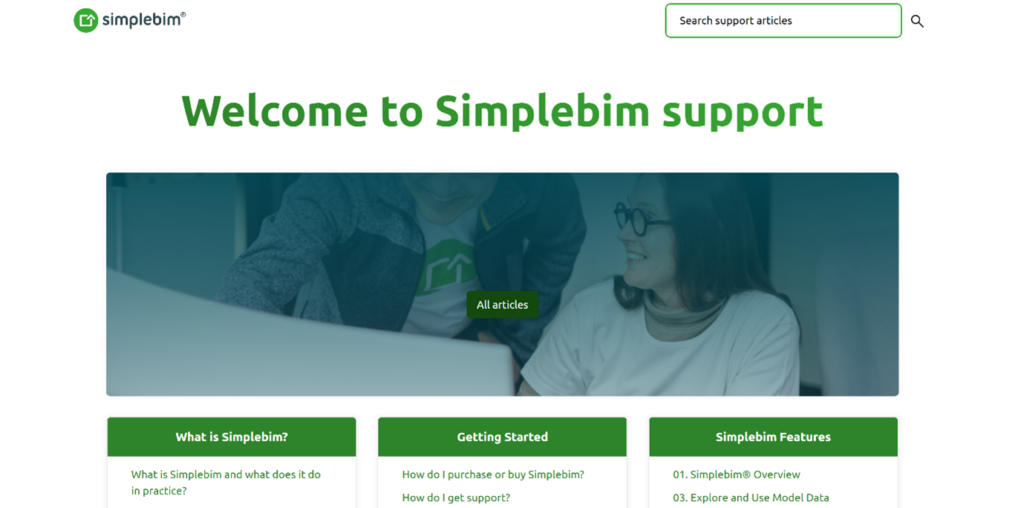 We're known for the excellent support we offer customers and partners alike, so you won't be surprised to learn that our website is packed with invaluable guides and tutorials on getting started with the Simplebim software and how to use specific features.
We also have Simplebim YouTube channel with lots more BIM-related tutorials.
Clear pricing
Whether you're a team of one or part of a larger organisation, we have a clear pricing structure designed to make it as easy as possible to find the right license for you.
We also offer academic and student licenses, which you can discover more about on our pricing page.
Hear from our customers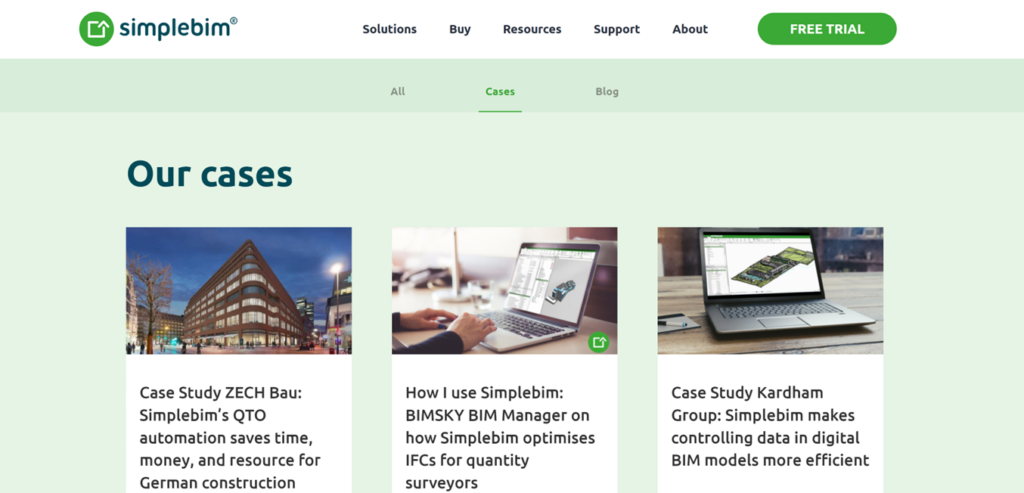 From construction companies and architects to structural engineers and quantity surveyors, Simplebim has a wide range of customers with wide range of use cases.
Our customer case studies are a great source of information about how others are using the software and how you can benefit from it too.
***
And if you'd like to see Simplebim in action, you can sign up for a FREE TRIAL or BOOK A DEMO with one of our friendly and knowledgeable team.