Partner profile BBBDC – Creating a better BIM-ing world
December 9, 2022 by Jarmo Kuusinen
Dutch BIM consultant BBBDC have been working in the BIM space since 2004. Helping clients get started with BIM, producing BIM models and advising on BIM processes, their services cover the whole project lifecycle from-preconstruction, to delivery and beyond.
As one of the newest members of Simplebim's reseller network operating in Netherlands and Belgium, BBBDC founder and consultant Gerard Van Booma spoke to us about what BIM means to him and his aspiration to create a better 'BIM-ing world', alongside Simplebim, of course!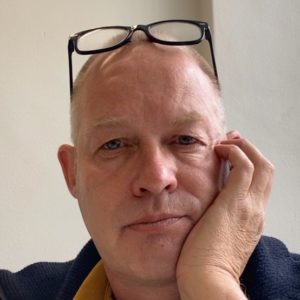 SB: How did you come to work with Simplebim ?
GVB: I am constantly looking for the best software with which the BIM process can be done. We also evaluate the processes themselves because BIM isn't just about software, it is also a way of working together.
Because we work independently of software suppliers, we can choose the best applications for each individual situation, based on our experiences and endless testing. 
When we discovered Simplebim and its capabilities, we knew we wanted it as part of our BIM toolkit.

Gerard Van Booma, BBBDC consultant
SB: Where do you see the BIM industry progressing? 
GVB: We believe that BIM is purely a continuation of the current construction processes. It's not as complex as some people claim. It is about finding a way of working together that everyone is on board with.
SB: What kind of projects does BBBDC get involved with?
GVB: We are currently involved in the large-scale construction and renovation of Nieuw Hoog Catharijne in Utrecht, the Radboud University (Maintenance & Management) and the new construction of Quartier Blue, Kanaalkom Hasselt.
SB: How does Simplebim complement your service offering? 
Simplebim's ability to clean IFC models, whatever the source, is key. In our consulting services for BIM managers, we always recommend Simplebim as a vital tool in the BIM toolkit. 

Gerard Van Booma, BBBDC consultant
SB: What are you most looking forward to about being a Simplebim reseller?
GVB: BBBDC will be reselling and training Simplebim in the Netherlands and Belgium. That makes us the place to go for Dutch-speaking Simplebim users. We'll be holding 'coffee corner' events where issues, wish lists and other Simplebim-stuff can be discussed. BBBDC will also offer a helpdesk to complement our role as reseller.
SB: What inspired you to become a Simplebim reseller?
GVB: I appreciate the common-sense approach of the people behind Simplebim. It's great to see that software producers can also have a different approach to BIM. I really look forward to working together to create a better BIM-ing world.
***
Are you a BIM consultancy that wants to create a better 'BIM-ing world' for your clients?
Then why not join Simplebim as part of our reseller network?
Get in touch with the team to find out more.