References
Simplebim is an absolutely fundamental piece of software on the Hinkley C project for the digital engineering team. Without it, the process of assigning information to such a huge number of models would have been impossible and would have prevented us from achieving some of the amazing things that I've seen delivered here in terms of automation and data-driven delivery.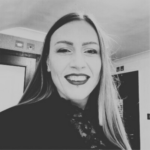 Victoria Jones MIET GMICE
Digital Engineering Lead
BYLOR JV
IFC models are the basis of our projects and innovations; they are the source in our database to which we link all our information. Regardless of the native modeling software we can use Simplebim to automatically adapt models, structure and enrich them so that all the necessary information is available and at the right location. By using Simplebim, we can be confident that our database is structured uniformly and our clients get the information they need.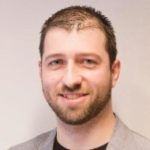 Alex Sagius
BIM Architect
HFB, Netherlands
Simplebim has made it easier to manage changes during the process of doing the iterative cost estimation. Because we have standardized data, we can see what has actually changed on the model.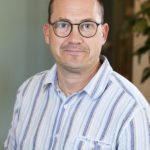 Marcus Bergljung
Senior VDC Method Developer
NCC
Simplebim is a valuable and critical tool to normalize IFC-models for our integrated model uses, such as cost estimation, energy analyses and deliveries to FM. We apply simplebim in an increasing number of projects and different uses.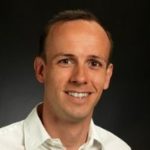 Rogier Jongeling, PhD
CEO
Plan B Services AB, Sweden
As BIM coordinators simplebim gives us an easy and reliable way of ensuring technical BIM quality. We can streamline our process by editing IFC files in simplebim to match the requirements of the receiving application. With simplebim all participants in our projects have a way of understanding the exchanged information without having to know the structure of IFC files. Designers can also use their modeling applications in the most efficient way because with simplebim IFC data exchange is a separate task from modeling.

Toni Teittinen
R&D Manager and BIM Coordinator
Capisso, Finland
Different IFC/BIM viewers show the geometry of models, but even models that look good on the surface often contain incomplete or incorrect information. With simplebim I can also validate the quality and correctness of the information contained by the models. In my daily work I use simplebim for validating all the IFC models I get before using them for energy- and indoor condition analysis. This saves me time and money because now I create my analysis models only once based on good quality IFC.

Mika Vuolle
CEO
Equa Finland, Finland
Simplebim is a fantastic program and should be in the tool belt of any BIM manager that deals with IFC's. I find myself using it on almost every project now. I found the IFC format almost pointless until I had the ability to review and clean IFC files before I passed them on to my project teams and subcontractors. Simplebim's support is fantastic too.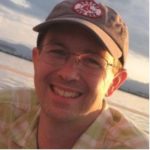 Jason Peters
Senior Virtual Construction Engineer
PC Construction, USA
Some of our customers
Architectural Design
4B Arkitekter, AECOM, Arkitektene Astrup og Hellern, Bar Bakke Landskapsarkitekter AS, BSK Arkitekter AB, Dark, Fojab Arkitekter, HOK, Link Arkitektur, Origo Arkitektgruppe AS, Parvainen Arkkitehdit, White arkitekter
Structural Design
A-Insinöörit, Ramboll, Sweco
HVAC Design
Erichsen & Horgen, INNIUS GmbH, Insinööritoimisto Erkki Leskinen Oy, Olof Granlund
Construction Companies
Bravida Norge AS, Bylor, Fira, Kajima, MTHojgaard, NCC, Peab, Skanska, YIT
Multidisciplinary
Asplan Viak, BPi, COWI, HFB, Hjellnes Consult AS, Laing O'Rourke Services Ltd, Multiconsult AS, Norconsult, Pöyry, Schneider Electric, Simex AS, Skanska, Sweco, Veidekke Entreprenør AS
Building Performance Analysis
Equa Finland
BIM Consultants
AEC3, BIM Consult, Capisso, CQR Pty Ltd, deBIMspecialist, Digital Alchemy, PlanB
Building Owners
Forsvarsbygg, Rijksgebouwendienst, Senate Properties, Statsbygg
Software Developer
Equa AB
Academic
Cracow University of Technology, ENSA Tolouse, ESTP Paris, KTH Royal Institute of Technology, North Dakota State University, Queensland University of Technology, Tampere University of Technology, Technical University of Denmark, Saimia University of Applied Sciences, University of Applied Sciences Northwestern Switzerland, University of Salford