Case studies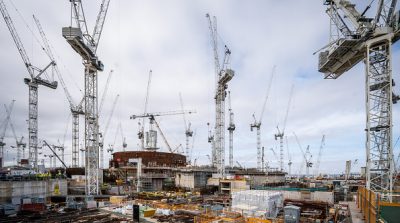 Bylor
Simplebim offers efficient, scalable and flexible open BIM solution for major UK civils project.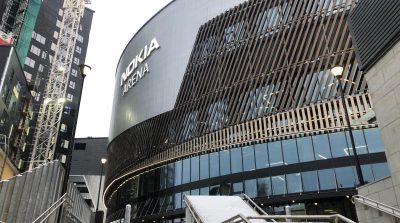 SRV
Simplebim simplifies, standardises and enriches BIM data for Finnish construction company SRV.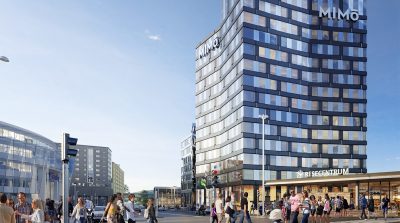 NCC
Simplebim saves Nordic construction company 300 hours per week.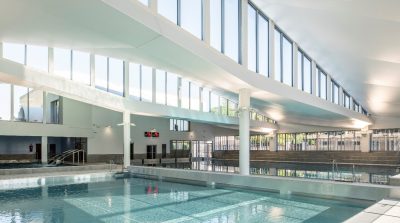 GCC Groupe
Simplebim helps meet BIM management challenges on French aquatic centre project.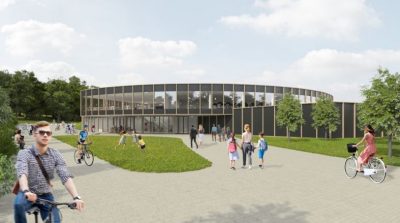 Houben NV
Simplebim optimises BIM processes enabling Houben NV's BIM Coordinator to better serve his project partners.
References
IFC models are the basis of our projects and innovations; they are the source in our database to which we link all our information. Regardless of the native modeling software we can use Simplebim to automatically adapt models, structure and enrich them so that all the necessary information is available and at the right location. By using Simplebim, we can be confident that our database is structured uniformly and our clients get the information they need.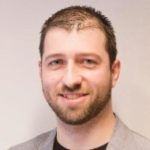 Alex Sagius
BIM Architect
HFB, Netherlands
My work is to describe projects such that contractors can calculate them and give a correct price. For me simplebim is a perfect tool for grouping objects and picking quantities. I simply add our own tags to elements to enable easy filtering and sorting in Excel. We also work in parallel with the architect because the architect is never finished when we have to start our work. When I get an updated IFC file from the architect I use simplebim to easily transfer our tags from the old IFC file to the new one.

Tor-Øyvind Gundersen
Ing. Bjarne Aasheim AS, Norway
Maturity of model building is increasing, and in addition to good geometry, a focus on the accuracy of object types and their properties is crucial for the asset or facility management handover to owners & clients. Simplebim is a tool with excellent functions to audit, manage and restructure a BIM model for this and other IFC based collaboration purposes.

John Mitchell
Director
CQR Pty Ltd, Australia
As BIM coordinators simplebim gives us an easy and reliable way of ensuring technical BIM quality. We can streamline our process by editing IFC files in simplebim to match the requirements of the receiving application. With simplebim all participants in our projects have a way of understanding the exchanged information without having to know the structure of IFC files. Designers can also use their modeling applications in the most efficient way because with simplebim IFC data exchange is a separate task from modeling.

Toni Teittinen
R&D Manager and BIM Coordinator
Capisso, Finland
Different IFC/BIM viewers show the geometry of models, but even models that look good on the surface often contain incomplete or incorrect information. With simplebim I can also validate the quality and correctness of the information contained by the models. In my daily work I use simplebim for validating all the IFC models I get before using them for energy- and indoor condition analysis. This saves me time and money because now I create my analysis models only once based on good quality IFC.

Mika Vuolle
CEO
Equa Finland, Finland
"Simplebim provides the technical basis of nearly all of our company's BIM processes. It's usability on frontend-side and the ability to fully extend it to your own business needs, paired with a well-conceived data model in the backend, makes it the most powerful tool I know of and lets you discover BIM in a new and completely different way. And if you get stuck sooner or later, there's an outstanding support!"

Felix Wohlfarth
System Administrator, Software Developer & BIM Professional
INNIUS GmbH, Germany
Simplebim is a valuable and critical tool to normalize IFC-models for our integrated model uses, such as cost estimation, energy analyses and deliveries to FM. We apply simplebim in an increasing number of projects and different uses.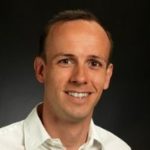 Rogier Jongeling, PhD
CEO
Plan B Services AB, Sweden
Simplebim is a fantastic program and should be in the tool belt of any BIM manager that deals with IFC's. I find myself using it on almost every project now. I found the IFC format almost pointless until I had the ability to review and clean IFC files before I passed them on to my project teams and subcontractors. Simplebim's support is fantastic too.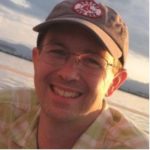 Jason Peters
Senior Virtual Construction Engineer
PC Construction, USA
Simplebim is an innovative approach to view and restructure BIM, check the validity of information for different purposes and create usable and reliable files for information exchange between different domains. In short, it is an easy, visual tool for AEC professionals working with BIM making the information content and structure of the models easier to understand.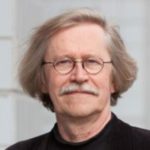 Arto Kiviniemi
Professor
University of Liverpool, United Kingdom
Some of our customers
Architectural Design
4B Arkitekter, AECOM, Arkitektene Astrup og Hellern, Bar Bakke Landskapsarkitekter AS, BSK Arkitekter AB, Dark, Fojab Arkitekter, HOK, Link Arkitektur, Origo Arkitektgruppe AS, Parvainen Arkkitehdit, White arkitekter
Structural Design
A-Insinöörit, Ramboll
HVAC Design
Erichsen & Horgen, INNIUS GmbH, Insinööritoimisto Erkki Leskinen Oy, Olof Granlund
Construction Companies
Bravida Norge AS, Fira, Lemminkäinen, MTHojgaard, NCC, Peab, Skanska, YIT
Multidisciplinary
Asplan Viak, BPi, COWI, HFB, Hjellnes Consult AS, Laing O'Rourke Services Ltd, Multiconsult AS, Norconsult, Pöyry, Schneider Electric, Simex AS, Skanska, Sweco, Veidekke Entreprenør AS
Building Performance Analysis
Equa Finland
BIM Consultants
AEC3, BIM Consult, Capisso, CQR Pty Ltd, deBIMspecialist, Digital Alchemy, PlanB
Building Owners
Forsvarsbygg, Rijksgebouwendienst, Senate Properties, Statsbygg
Software Developer
Equa AB
Academic
Cracow University of Technology, ENSA Tolouse, ESTP Paris, KTH Royal Institute of Technology, North Dakota State University, Queensland University of Technology, Tampere University of Technology, Technical University of Denmark, Saimia University of Applied Sciences, University of Applied Sciences Northwestern Switzerland, University of Salford