Case study BAM
How I use Simplebim: BAM's Digital Construction Manager outlines key Simplebim use cases
One of the largest construction companies in the Benelux region, BAM Belgium, consisting of Kairos, development, Bam Interbuild, construction, Bam FM, maintenance, part of the Royal BAM Group, focuses on new development and renovation within the private and public sectors, as well as within the residential and health sectors.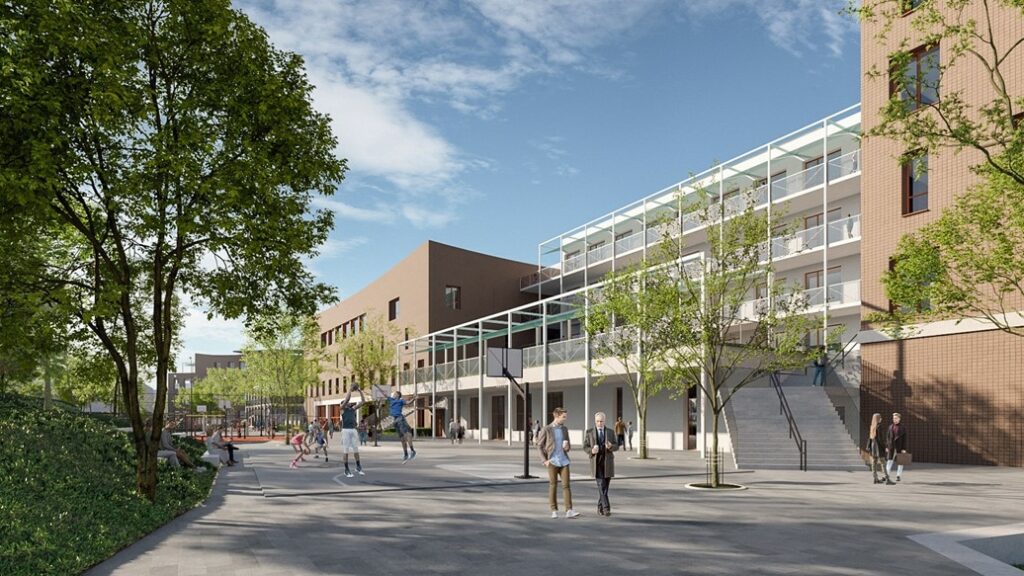 With a strong emphasis on sustainability and environmentally friendly construction, the company takes a 'whole life BIM' approach to its projects, using digital technology throughout the entire asset lifecycle.
We spoke to Martine Deloz, Digital Construction Manager at BAM Belgium, about the challenges associated with BIM and how Simplebim helped solve them.
Simplebim (SB): So, tell us about your role at BAM.
Martine Deloz (MD): I'm a Digital Construction Manager and I'm responsible for the implementation of all new technology relating to digital construction and information management.
SB: And what problems were you experiencing before you adopted Simplebim?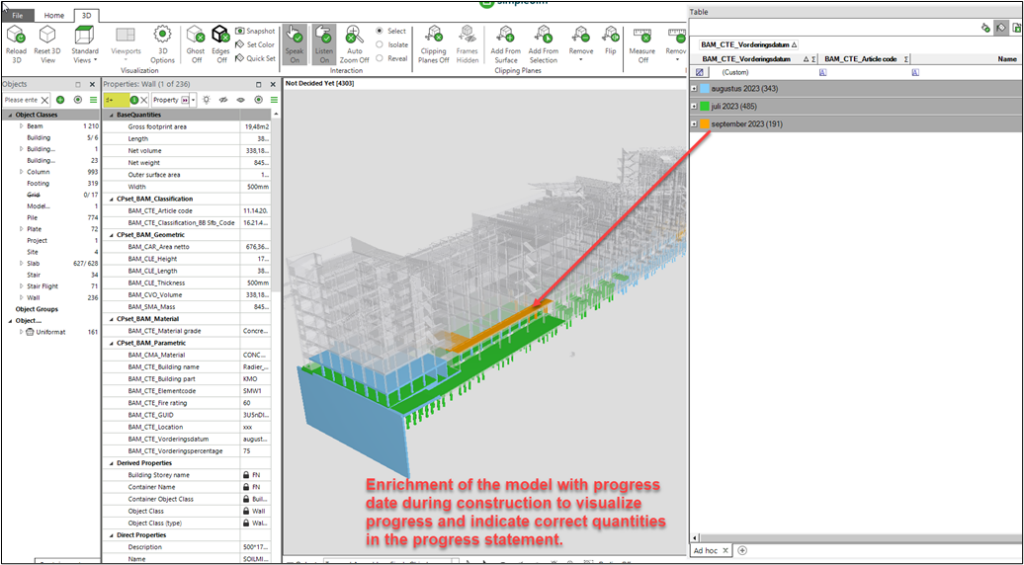 MD: One of our biggest problems was the structure of the IFC models, the information was not presented in the right way. So, as well as using Simplebim to structure our IFC models, we can also enrich the models, making it easier to access the information we need. We have also used it to separate IFCs for specific partners.
SB: And how did you discover Simplebim?
MD: I just did a search around the problems we needed to solve and Simplebim came up as one of the solutions. Initially we trialled the software and did some testing to see if it would meet our needs. And after that, we decided to buy a licence.
SB: Who is using Simplebim in your organisation?
MD: Various departments and functions, from BIM specialists to project managers, site supervisors, procurement, calculation., it is now being used for looking up data in the models by, for example, the project engineers and site managers
SB: One of Simplebim's USPs is that it unlocks BIM data for non-BIM specialists. Is this the case at BAM?
MD: Yes, when the models are well structured, it makes it much easier for non-BIM specialists to access the data, which helps with more accurate decision making.
SB: What are your main use cases for Simplebim?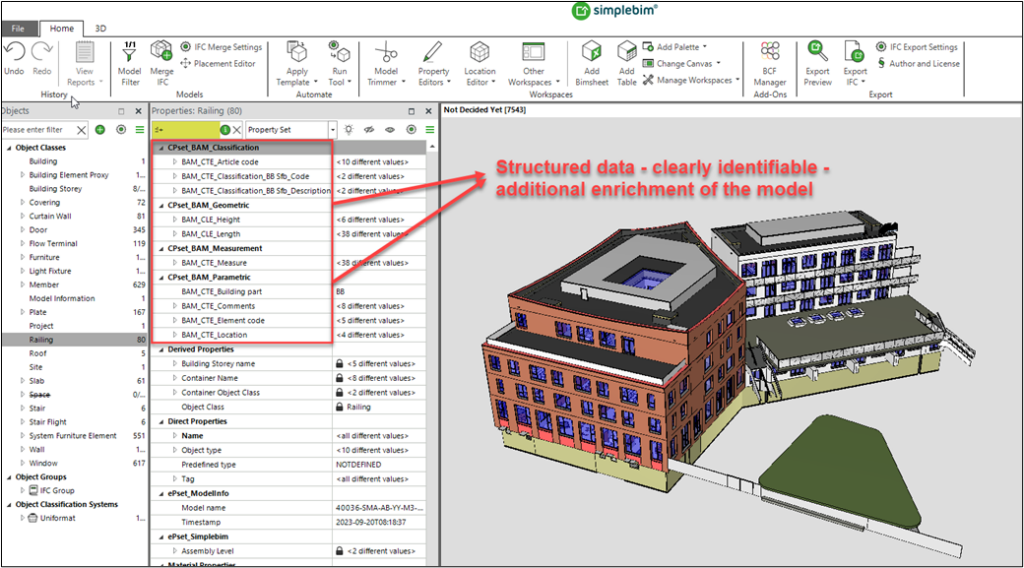 MD: We use it in the design phase to standardise and enrich the IFCs to make sure we have good quality data.
Once the data is standardized and enriched, our quantity surveyors can use it to produce the Bill of Quantities (BoQ). This is a key use case for us.
In addition, having access to accurate data on site it also key for project managers and site managers, and helps move the project forward.
SB: Why does Simplebim make it easier to produce the BoQ?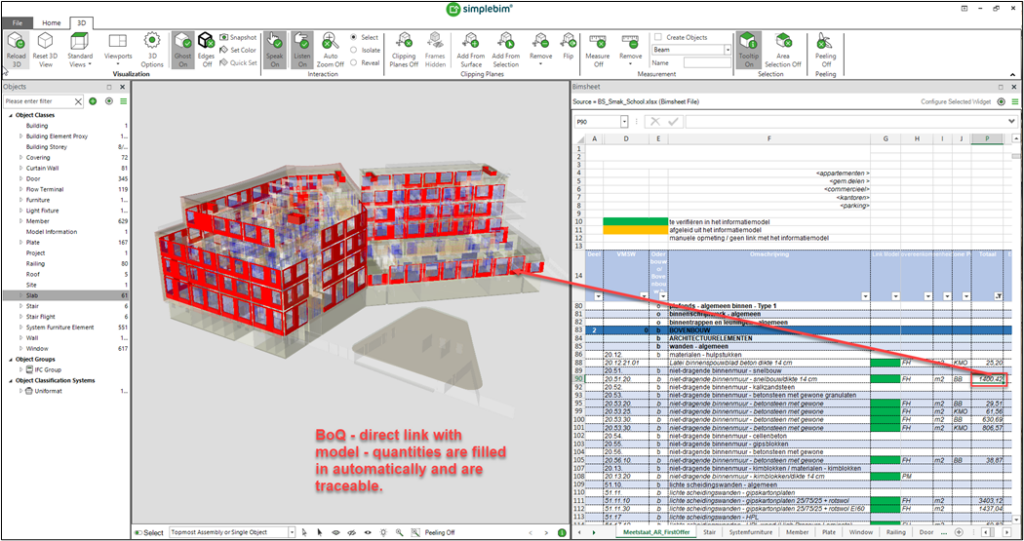 MD: Previously, the BoQ had to be done manually but once we have standardized and enriched the data in the IFCs using Simplebim, we can use it to automatically pull the information we need from the models. Simplebim makes the process quicker and more accurate.
***
Why not let Simplebim help make your BIM processes quicker and more accurate?
Take a free 15-day trial or book a demo with the team or one of our local resellers.