Case study
Case Study ZECH Bau: Simplebim's QTO automation saves time, money, and resource for German construction company
Project Overview

Part of the ZECH Group of companies, ZECH Bau is an owner-managed, German construction company based in Bremen. ZECH Bau has approximately 5,000 employees in 16 offices around the country.
Working on a range of domestic and commercial projects, including re-modelling and new builds, planning security is a key priority for the company in delivering high quality buildings, on time, and within budget.
ZECH uses a range of innovative planning and project management tools to achieve this.
Challenge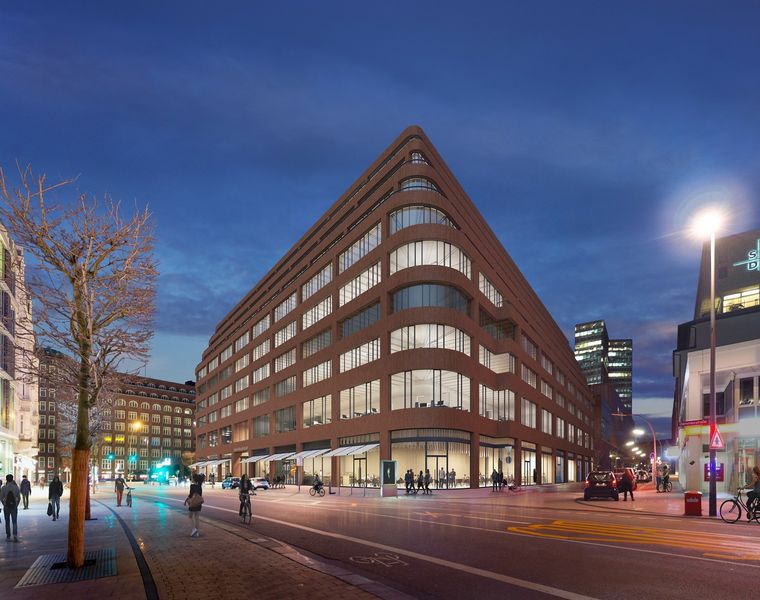 Germany House, Hamburg
ZECH wanted to improve the efficiency of quantity take-off (QTO). They decided that the best way to do this would be to automate the bill of quantities (BQ) using BIM.
The problem that they encountered was that the alphanumeric data in 3D models is always different. To automate the BQ, the alphanumeric data had to be readable for their iTWO software, so they needed to find a tool that could 'translate' the inconsistent alphanumeric data into readable information.
In addition, ZECH wanted this process to be achievable by the estimators in the organization who were often non-BIM experts.
Solution
Achim Vogt, a BIM consultant working for the ZECH Bau office in Cologne, came up with the idea of a software interface, coupled with a database, which would allow the user to easily add standardized alphanumeric data to 3D models.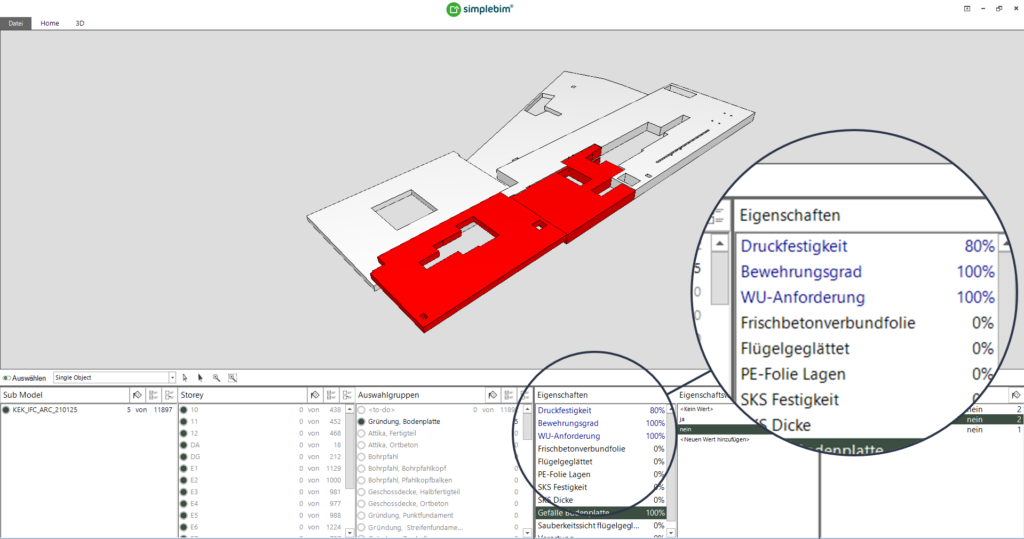 Estimators don't have to be BIM experts. Simplebim 'Translator' connects BIM data to the database items, which the estimators are already familiar with.
They shared these ideas with the Simplebim team who created an add-on user interface to their software, meaning that ZECH Bau's cost estimators can now, with minimal training, carry out the process of adding standardized alphanumeric data to 3D models themselves, saving time, money, and resource.
Benefits
Accurate BQ with minimal requirements
Thanks to the Simplebim 'Translator UI', ZECH Bau's team can standardize the alphanumeric data from multiple sources without setting any alphanumeric data requirements.
Only the geometry has minimal requirements but in terms of alphanumeric data, they can work with any 3D models, no matter what the quality.
Not only does this reduce pressure on suppliers to meet specific data requirements, but the automated standardization of the data also saves time for the cost estimators and increases its accuracy too.
Accessible to non-BIM-experts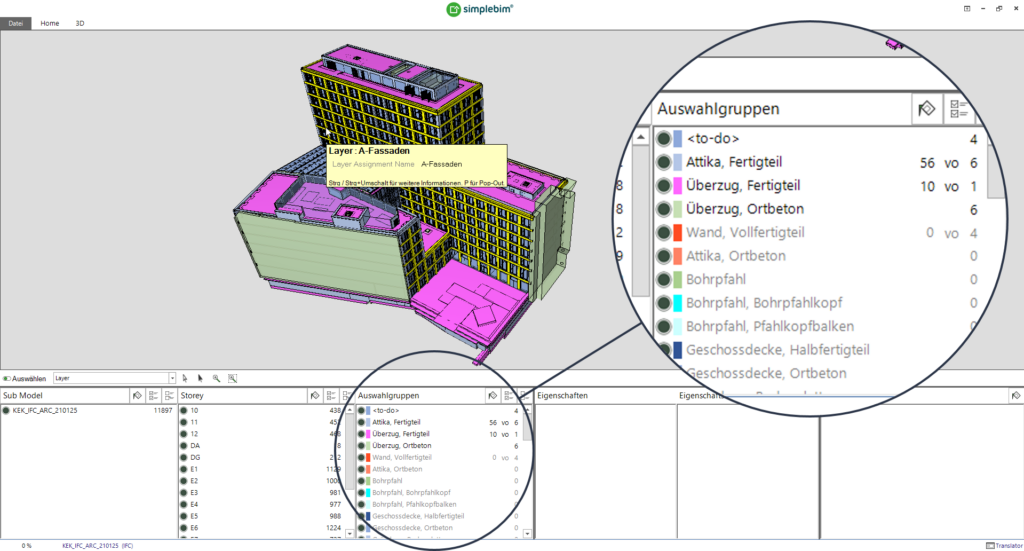 Simplebim 'Translator' has powerful tools to find and group specific building elements from the model.
One of ZECH's key objectives for the 'translator' tool was that it should be accessible for non-BIM experts.
By automating the standardizing of data directly from the client and partner models, the process is easy for ZECH's cost estimators to complete with minimal training.
Not only does this make the process quicker than the traditional method, it also means the organization doesn't have to rely on costly CAD modelling resource to standardize and extract the data.
We did some comparisons where we took a project and did the bill of quantities in the traditional manner, then we used the Simplebim translator. It was vastly faster with the Simplebim translator, reducing the cost. But it's not just about the cost savings. You also have more time to perhaps bid on another project that you wouldn't otherwise have time to.

Bryce Ramsay, Cost Estimator, ZECH Bau
Competitive advantage from starting "at square two"
Having Simplebim 'translate' the alphanumeric data directly from client models has given ZECH Bau a distinct advantage from their competitors, who are starting at square one, with a team of CAD modelers who must turn 2D drawings into models before pulling the quantities, a time-intensive process.
According to ZECH's Cost Estimator, Bryce Ramsay:
Whilst our competitors are starting from square one, turning 2D drawings into models, we're starting from square two because we just use the models we're sent and translate them with Simplebim. We don't need someone who's a specialist in modelling. All we need is someone who can estimate and we already have those people. Simplebim definitely gives us a competitive advantage as it saves on time and resource.
Simplebim team collaborative and open
Aside from the time, cost and resource savings created by the Simplebim 'translator' tool, ZECH Bau also benefitted from a positive working relationship with the team at Simplebim, who were collaborative and open to their requirements.
ZECH Bau's team also found Simplebim's website support to be 'customer friendly' with many openly available tutorials on how to use the product.
Working with Jiri and the team at Simplebim was a very collaborative process. We had a lot of ideas about how we wanted the product to work and the team found an often more efficient way to deliver it. The Simplebim product is even better than we thought it would be.

Bryce Ramsay, Cost Estimator, ZECH Bau
Would your organization benefit from a quick and easy-to-use tool to automate quantity take-off? Speak to the team here at Simplebim to find out how we can help. Or take our 15 day free trial.