Case study
Case Study Kardham Group: Simplebim makes controlling data in digital BIM models more efficient
Simplebim® enables Kardham Group to control data in digital BIM models more efficiently than other leading BIM tools on the market.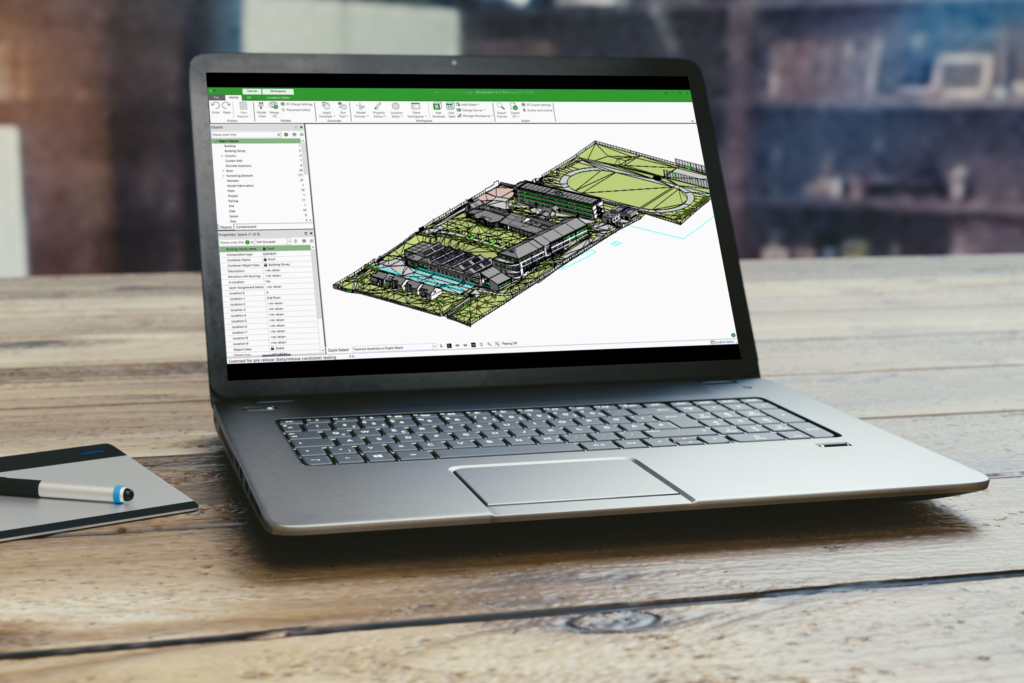 Company Overview
With over 500 employees delivering services in Consulting, Architecture, Design & Build, Engineering and Digital solutions, the Kardham Group, head-quartered in France, was built around a simple idea that a real estate project should not be limited to the sole exercise of technology and architecture.
Instead, it must be at the crossroads of broader dimensions that are anchored in the very foundation of the principles of sustainable development: people and society, the environment and the economy.
Kardham Group's BIM and Smart Building Project Director, Constance Quaglino, originally a geographer and planner by training, discovered BIM back in 2014 when working on a specialized Masters in "Management of Sustainable Construction Projects".
Today, her role in Kardham Group's BIM team includes supporting the projects in the implementation, deployment, management, and monitoring of the BIM practices throughout the real estate construction project, from design to operation.
As part of this, she's responsible for ensuring the compliance of BIM deliverables, including digital models, and BIM specifications.
Challenge
With multiple ongoing projects, Kardham Group's BIM team needed to control over 130 existing sites, each composed of between five to eight models (one model per building) over a three year time period.
To meet the challenge, the team needed to develop a well-defined, efficient BIM workflow that controlled the data contained in all of the different digital BIM models.
It was essential that IFC models respected an existing framework, where data should be filled out in a specific place and according to a specific name/nomenclature, as it had to be imported into a separate operating tool used by the project owner.
If the IFC model didn't respect the framework, the import of the model, and therefore its database, would not pass according to the software configuration file.
Initially, Constance Quaglino and her team tried to control the data in the digital BIM models using a well-known model checker, but quickly came up against limitations specifically around the definition of verification rules and for the processing of these.
In a search for a solution, Constance Quaglino and her team turned to Simplebim.
We looked for new tools and after a benchmark, we turned to Simplebim. We do not regret this decision!

Constance Quaglino, AMO BIM & Smart Building Project Director, Kardham Group
Solution
Kardham Group's BIM team soon noticed that Simplebim offered much more advanced functionalities than other solutions.
Allowing more control of the data in digital BIM models than other solutions on the market, Simplebim also has powerful capabilities to modify the models and automate the model processing too.
Kardham Group's BIM division is now using Simplebim to control IFC models, particularly the data, and to merge Bimsheet or template features as well as for model processing automation templates.
"We use Simplebim to merge design models (model mock-ups) and export the merged IFC for further analysis. We can export data easily from the models and flexibly define the rules for controlling data in the models. Reworking data contained in digital BIM models is easy thanks to Simplebim."

Constance Quaglino, Kardham Group
Benefits
In the beginning of Simplebim deployment, French Simplebim partner CADatWork gave product training to the usage of the tool.
Having experience in model analysis, the team was able to quickly apply the learnings in practice, master the software, and soon have a concrete case to test the approach.
Simplebim is now used by the Kardham Group's BIM team, which serves the business projects, to:
Control IFC models, particularly BIM data management.
Increase the workflow productivity.
Reduce time spent in checking the models and their quality.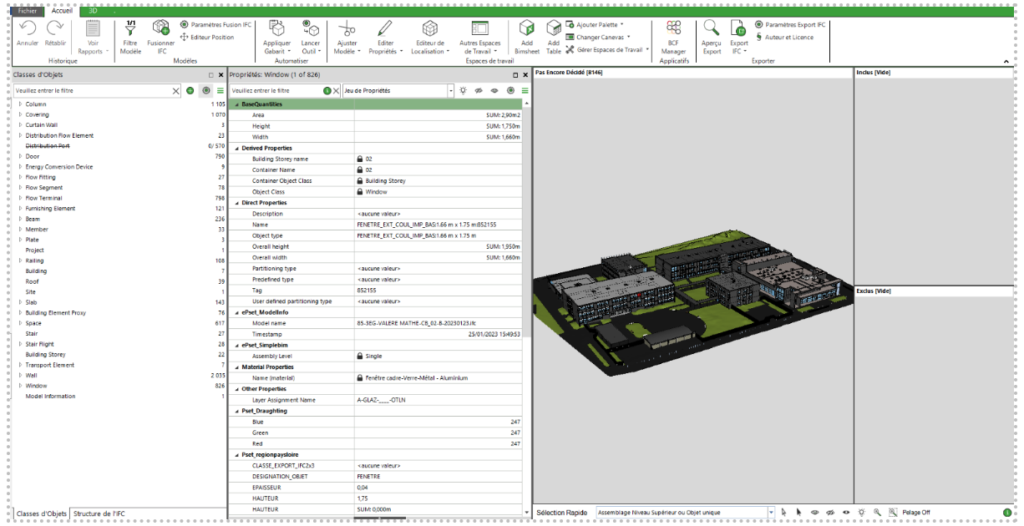 Kardham Group also gives credit to the trainers and the support service from local partner CADatWork, who Constance Quaglino says are "always present and listening", which they really appreciate.
In future, Kardham's BIM team intend to discover every nook and cranny of the tool to go even further in taking full advantage of the benefits of Simplebim.
***
Are you ready to take control of your BIM data? Why not book yourself a demo and find out how Simplebim can help you overcome your BIM data management challenges.